Self-Reflection: Why You Should Make Time To Self-Reflect
January 23, 2021
With the close of 2020, many of you are probably reflecting on the past year. Now that the January hype is over, it's time to get to work. One of the first steps to making life changes is self-reflection. Self-reflection is the key to self-awareness; it allows you to look at your thoughts, feelings, and actions. Self-reflection is one of the most critical points to remain aware of your inner and outer self. It can help you understand who you are, the values you hold, and the main reasons behind your thought process and actions. It allows you to self-analyze, thereby making it possible to arrange your life exactly how you want it to be.
Some of choices are unconscious, especially if you struggle with mental illness related to Trauma, Depression, or Anxiety. Being reflective allows you to be intentional when making choices. Ultimately, better choices lead to better well-being and much fewer regrets.
When you self-reflect, you allow your brain to pause amid the confusion, rearrange the experiences, and make deductions to create meaningful interpretations.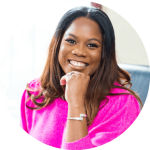 Moya Mathison, LPCEver since I was young, I knew I wanted to get into a career path that would make a difference in people's lives. This interest grew into my undying passion for working children and adults suffering from the effects of trauma and eventually it evolved into a full time job. As a Licensed Professional Counselor in the greater Montclair area, I am committed to the well-being of all my clients and go above and beyond to create a safe place for my client where they will feel validated.
Get on my email list and get free tips
and insights on coping with depression.
Contact me today for your free consultation.
I can help you attain the personal growth you truly desire.