5 Things Parents Should Remember When Dealing With Negative Reactions While Social Distancing
September 25, 2018
With the scare of the Coronavirus and the closing of New Jersey schools, stress, worry, and anxiety may be at an all time high over the next few weeks. Many of my clients who are parents have voiced their concerns last week about staying sane while working from home and homeschooling their children during these stressful times. No matter how stressful this time may feel, remember you're not alone and being indoors with your children doesn't have to feel like a life sentence.
To help maintain your sanity, I've put together 5 things parents should remember to manage intense negative emotions, so that the next few weeks home with your child is more enjoyable and productive.
1: Structure: Create a daily schedule for you and your child. Being home from school and work during this time, isn't an extended spring break or vacation from work. School schedules work for most children because they provide consistency and a map of the day. Your child should know what to expect at the beginning of each day. This should include breaks from school work and fun activities. Build in chore times and special recreational activities. Include your child in the planning of the schedule. For parents with teenagers this may be a little tricky and may require a little more creativity. However, setting clear expectations and deadlines for your teenager will help with structure.
2: Emotional Regulation: You may be worried about being able to take time off from work due to school closure, this may be affecting your finances or creating other difficulties in life. You may feel annoyed and frustrated that your child is having a difficult time focusing at home and require all your attention in order to complete school assignments. Your child may be diagnosed with ADHD, anxiety, suffer from the effects of trauma and depression. It can be overwhelming dealing with your child behaviors and managing the day to day stressors over the next few weeks. Your reactions to your child's behavior may be inappropriate due to stress and feelings of uncertainty. It's ok to feel what you're feeling, this is a stressful time for everyone. Emotional Regulation is the ability to calm yourself down when you're feeling intense negative emotions. Acknowledge the feeling and ask yourself "What do I need right now to calm myself down?" You can manage your own emotions by taking a deep breath, walking away, washing your face, standing in front of the freezer and practicing self care and compassion. Remember that your child may need to share your calm.
3: Self Care and Compassion: Self Care can include limiting time spent watching, reading, or listening to the news on the Coronavirus. Too much information on the topic may be increasing your feelings of worry which can create anxiety. Find a small amount of time each day to pray, meditate, listen to music, journal, take a bath, or take a nap. Self care options are endless and it doesn't have to require money all the time. Scented oils such as lavender, peppermint, and eucalyptus are calming scents you can use to relax. Practicing self-compassion reminds you to be kind to yourself, so you will be able to handle the day to day pressures of parenting during these stressful times. Self-compassion also include monitoring the way you're talking to yourself about yourself. It's important to remember that parenting involves juggling many balls in the air. You're human and everyone gets it wrong at one time or another.
4: Communication: Talk to your child about what's happening. Ask them what they know about the CoronaVirus and clear up any misconceptions they may have. A good way to avoid one word answers from your young child or teenager is to ask directly about their feelings and emotions. Using a feelings chart may also be helpful. Younger children may even enjoy drawing faces to express their feelings. Another good way is to provide them with a scale to rate their feelings and emotions. Use reflective listening to validate your child's feelings.
5: Relationship and quality time: Build some time in the schedule for one on one time with your child or teenager. With the closing of many public places, activities outside of your home may become more difficult. Activities such as taking a walk, playing board and/or video games, watching a movie, reading, baking or coloring are just some ideas.
Congratulations! you've made it through a week of social distancing, working from home and home schooling your child. I hope all these steps help you to conquer the upcoming weeks. Remember, there's no formula, find your own rhythm and create a plan based on your family's needs.
This blog was prepared by it's author in their personal capacity. The views and opinions expressed in the blog are those of the author. The primary purpose of this blog is to educate and inform. This blog does not constitute medical, legal, or other professional advice or services. The author and the blog are not to be held responsible for misuse, reused, recycled and cite and/or un-cited copies of content within this blog by others.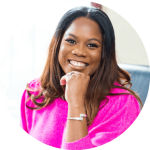 Moya Mathison, LPCEver since I was young, I knew I wanted to get into a career path that would make a difference in people's lives. This interest grew into my undying passion for working children and adults suffering from the effects of trauma and eventually it evolved into a full time job. As a Licensed Professional Counselor in the greater Montclair area, I am committed to the well-being of all my clients and go above and beyond to create a safe place for my client where they will feel validated.
Get on my email list and get free tips
and insights on coping with depression.
Contact me today for your free consultation.
I can help you attain the personal growth you truly desire.